A kitten was found wandering along a river all by himself. A Good Samaritan heard his cries and knew just the place to take him.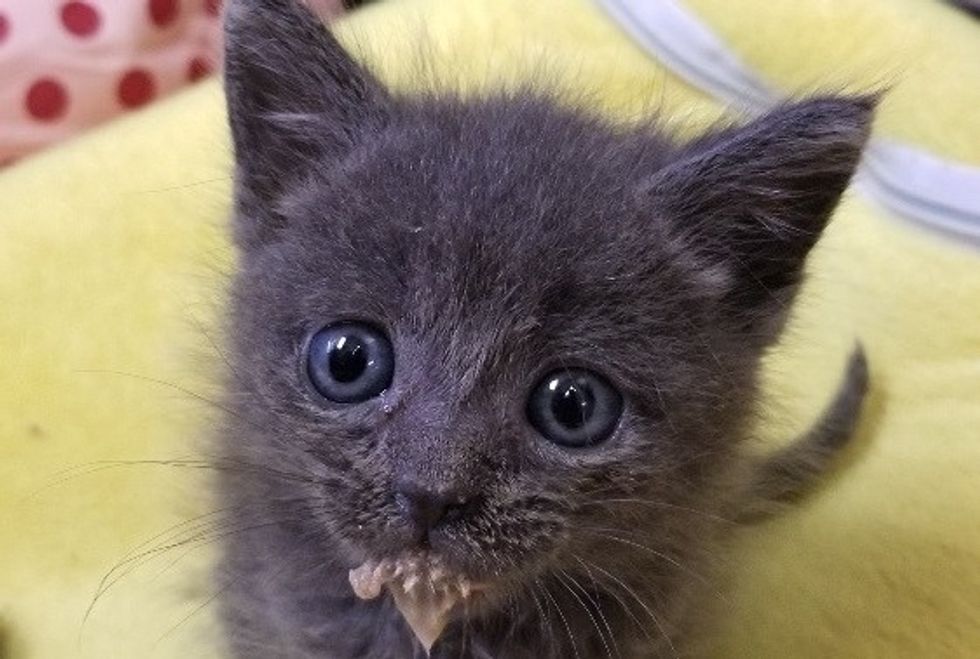 The Cat House on the Kings
A 4-week-old kitten was spotted by the river in Visalia, California without a mother in sight. He was so little he resembled a fuzzy gray lint ball with big blue eyes. Despite his tiny stature, he was equipped with a strong voice.
The little feline was scooped up and brought to The Cat House on the Kings, a cat rescue and sanctuary in Parlier, California.
"We have no idea how he came to be separated from his mom, but he was all alone where he shouldn't have been," Harvie Schreiber of The Cat House on the Kings, told Love Meow.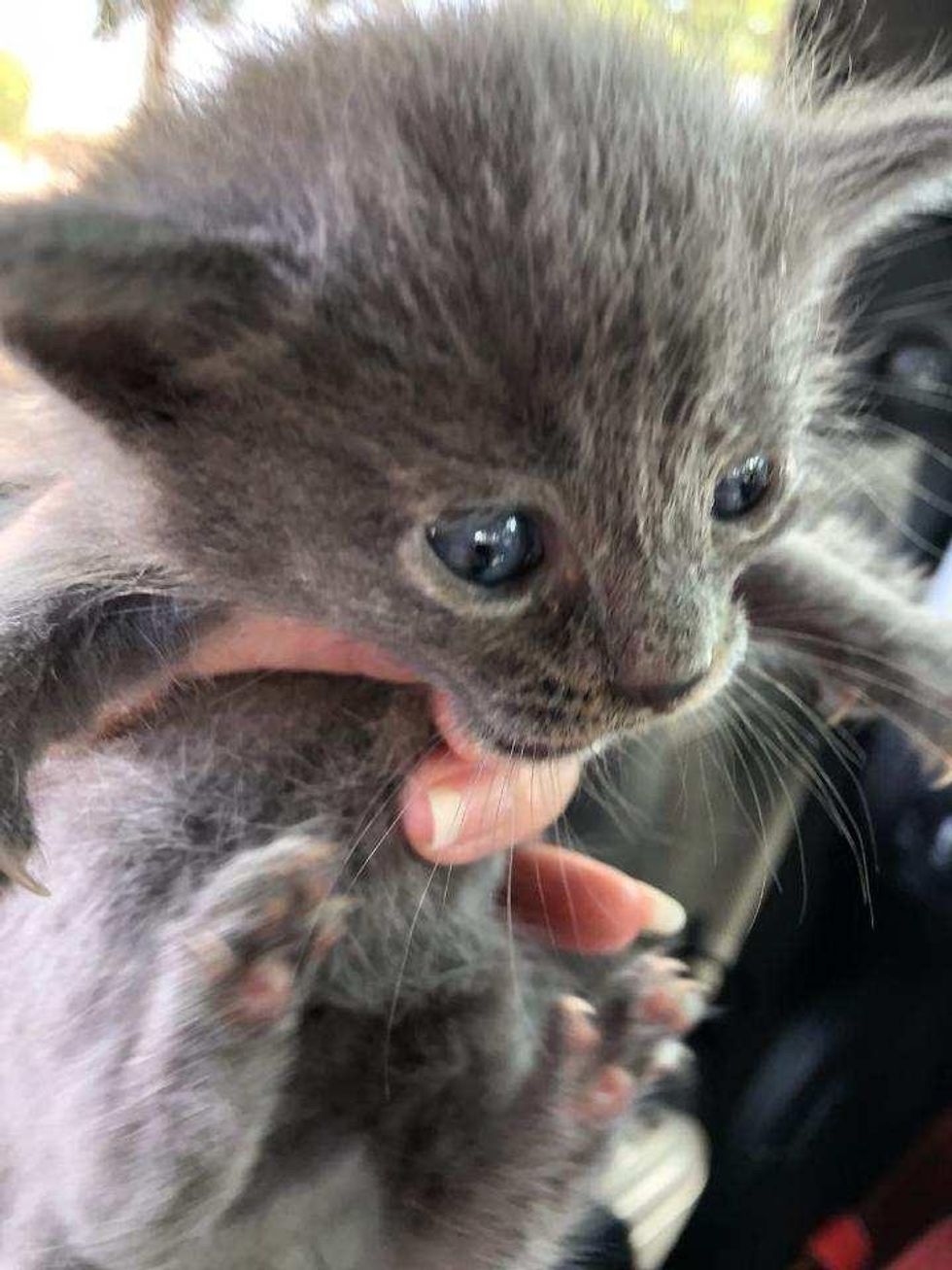 The Cat House on the Kings
"He was teeny tiny when he was found, all meows and eyes."
They named him Dorian, and the little bundle of fur was hungry and eager to be loved.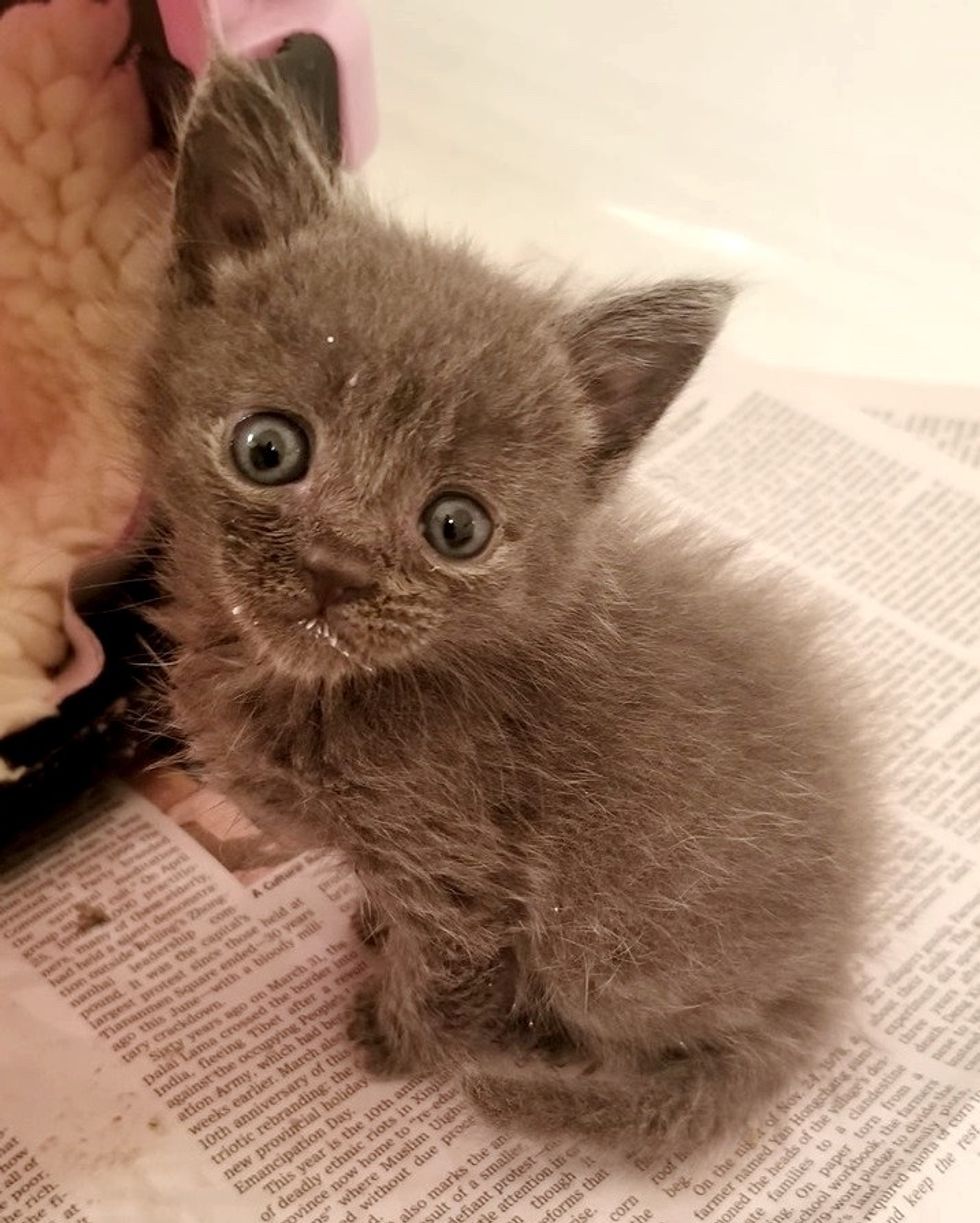 The Cat House on the Kings
Karla Cortez, Kitten Quarters Supervisor, along with Nikki Martinez, Adoption Coordinator, began bottle-feeding him around the clock.
Karla watched over him on nights and weekends as well as during her work hours.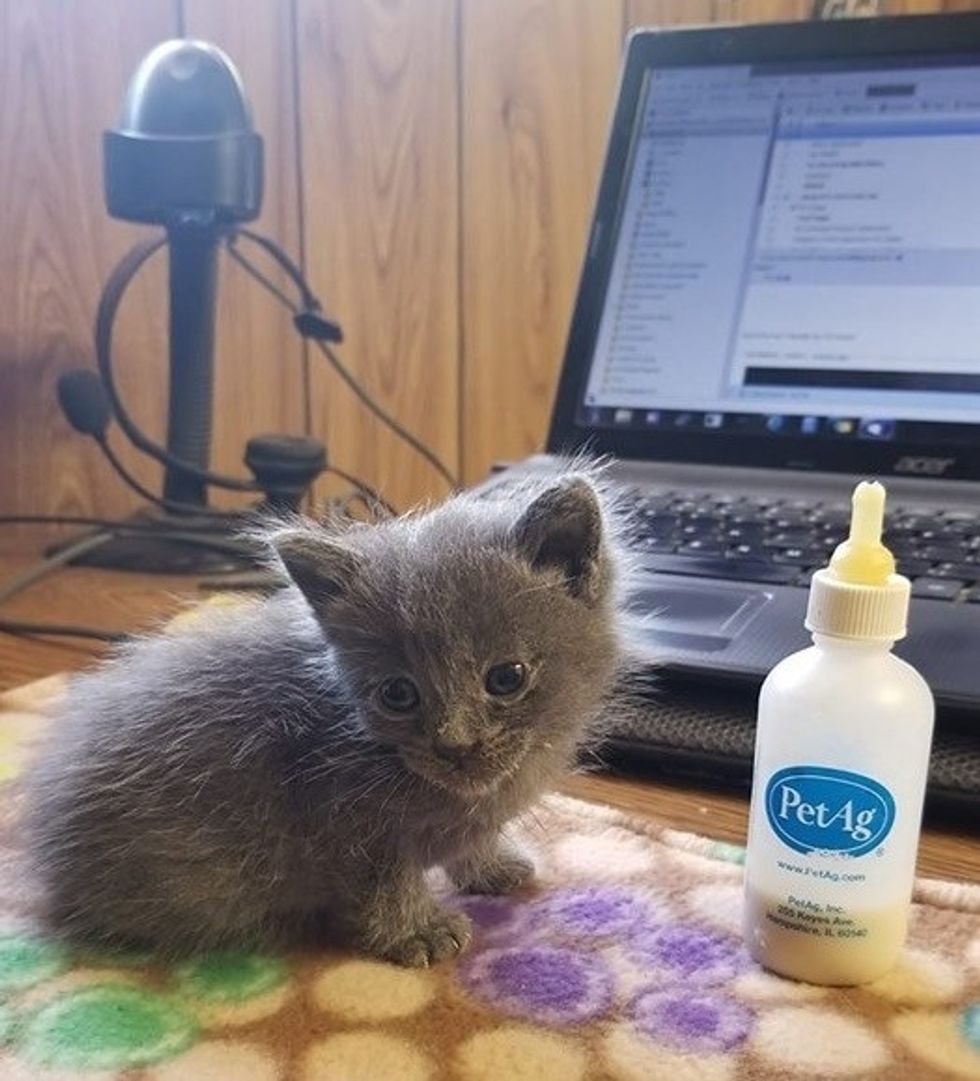 The Cat House on the Kings
Every time he was being cared for, he started rumbling with his adorable purrs.
"He purrs like a classic car — a really rumbly purr. And he still meows for attention and food."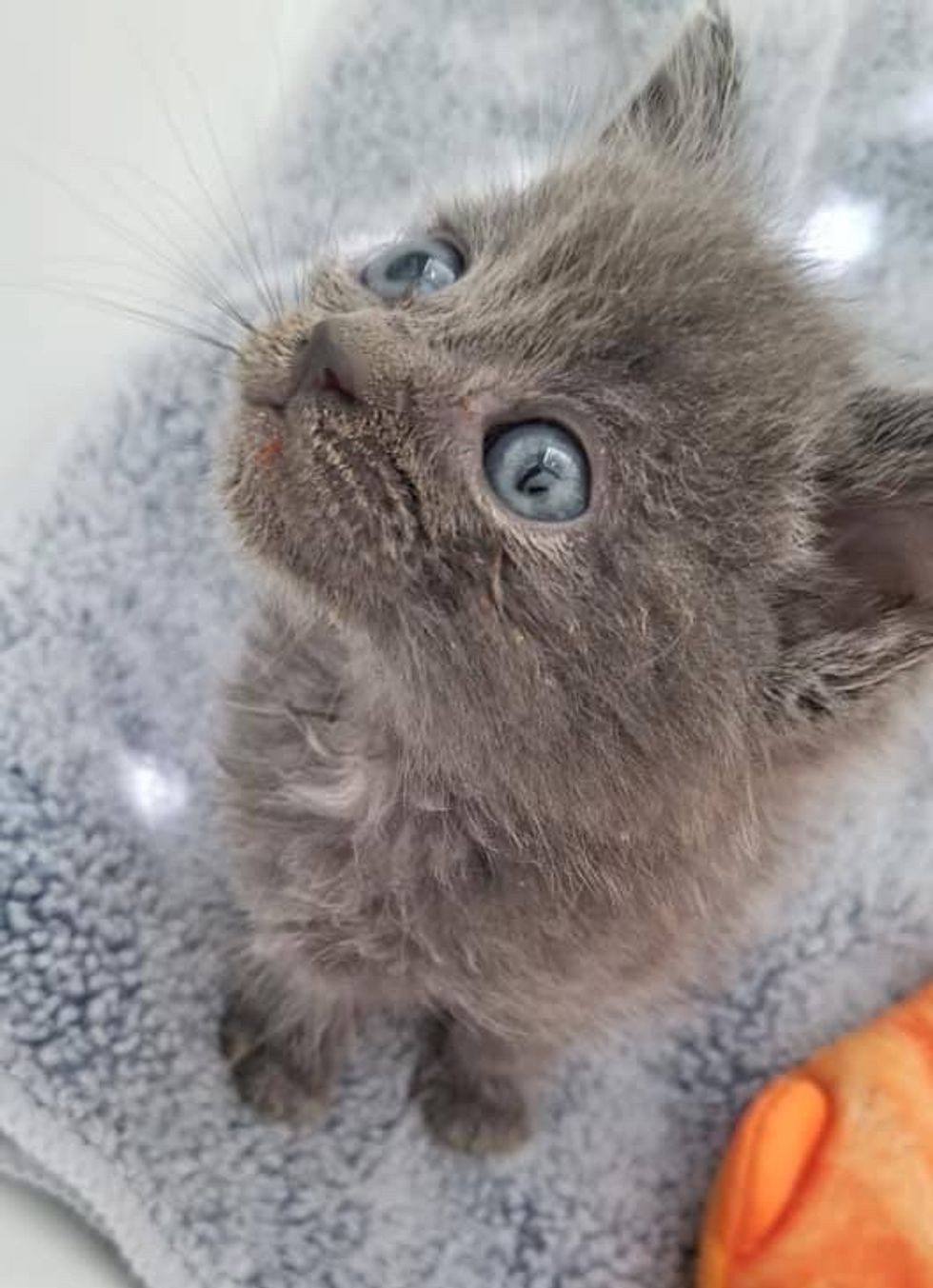 The Cat House on the Kings
Dorian gets his cuddle session after every meal, and insists on being held in their arms for some TLC.
He never wants to be alone and meows until his humans oblige to his demands.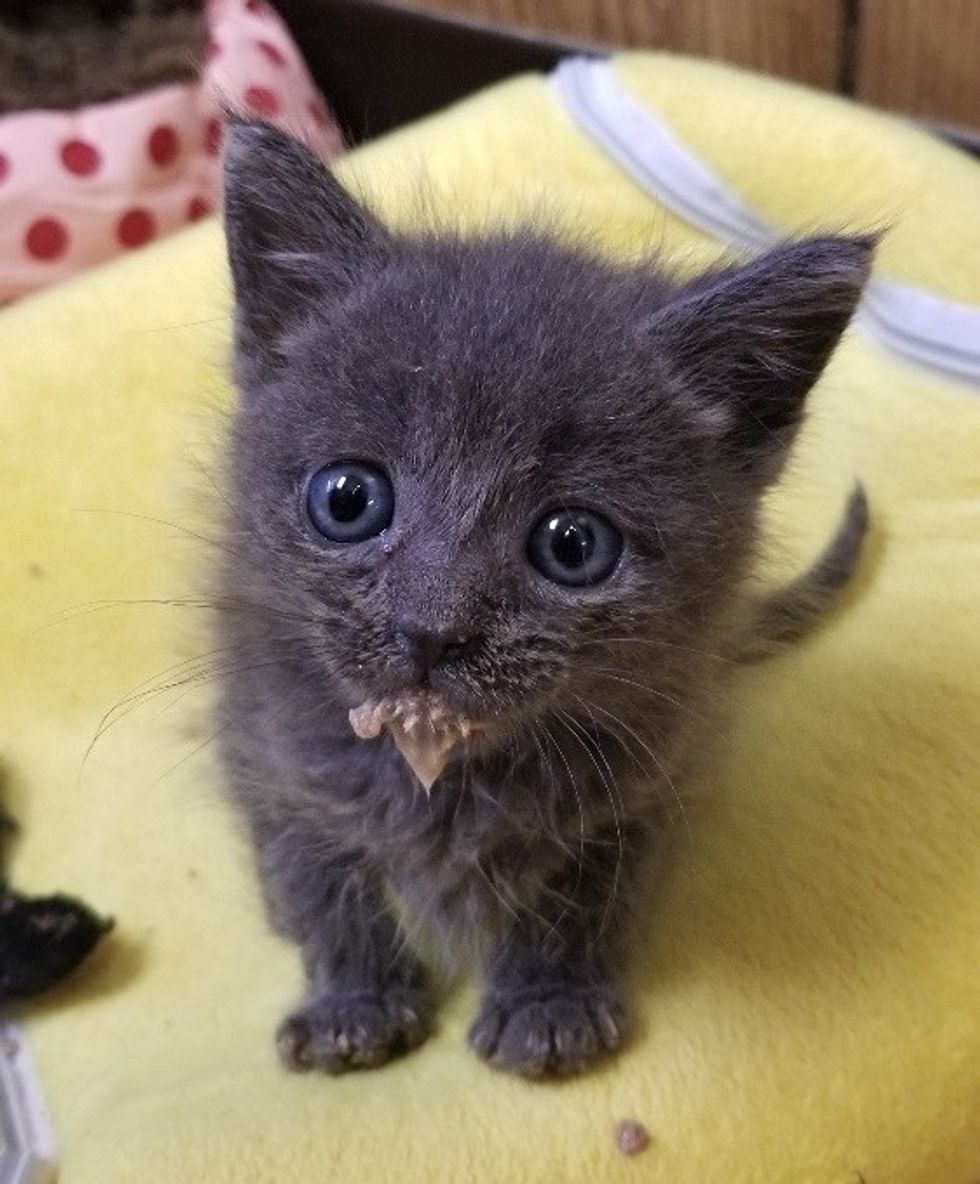 The Cat House on the Kings
Karla's son, Isaiah, has been a great help, keeping Dorian company and making sure he's loved.
At 10 weeks old, Dorian is still a little kitten, weighing under two pounds. But what he lacks in size, he surely makes up for in personality.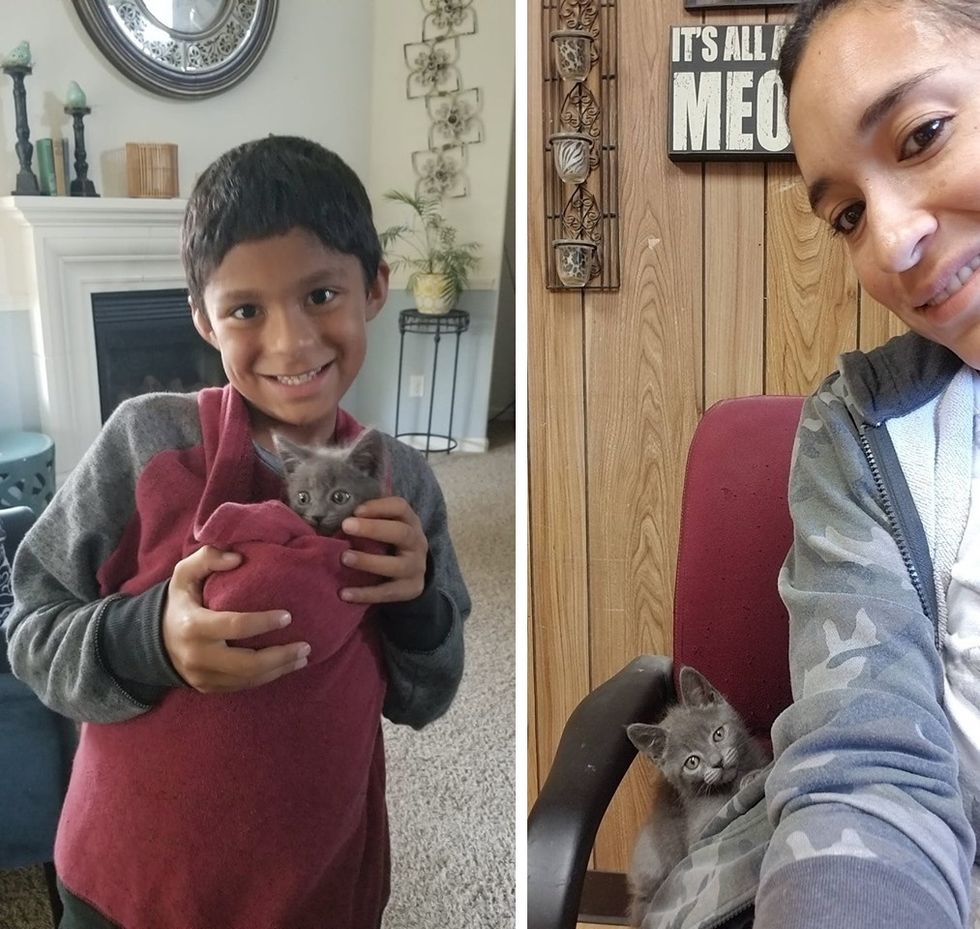 The Cat House on the Kings
He wants to be as near his foster mom as possible, following her around the house like a tiny shadow.
Nothing makes him happier than being around people and getting all the attention.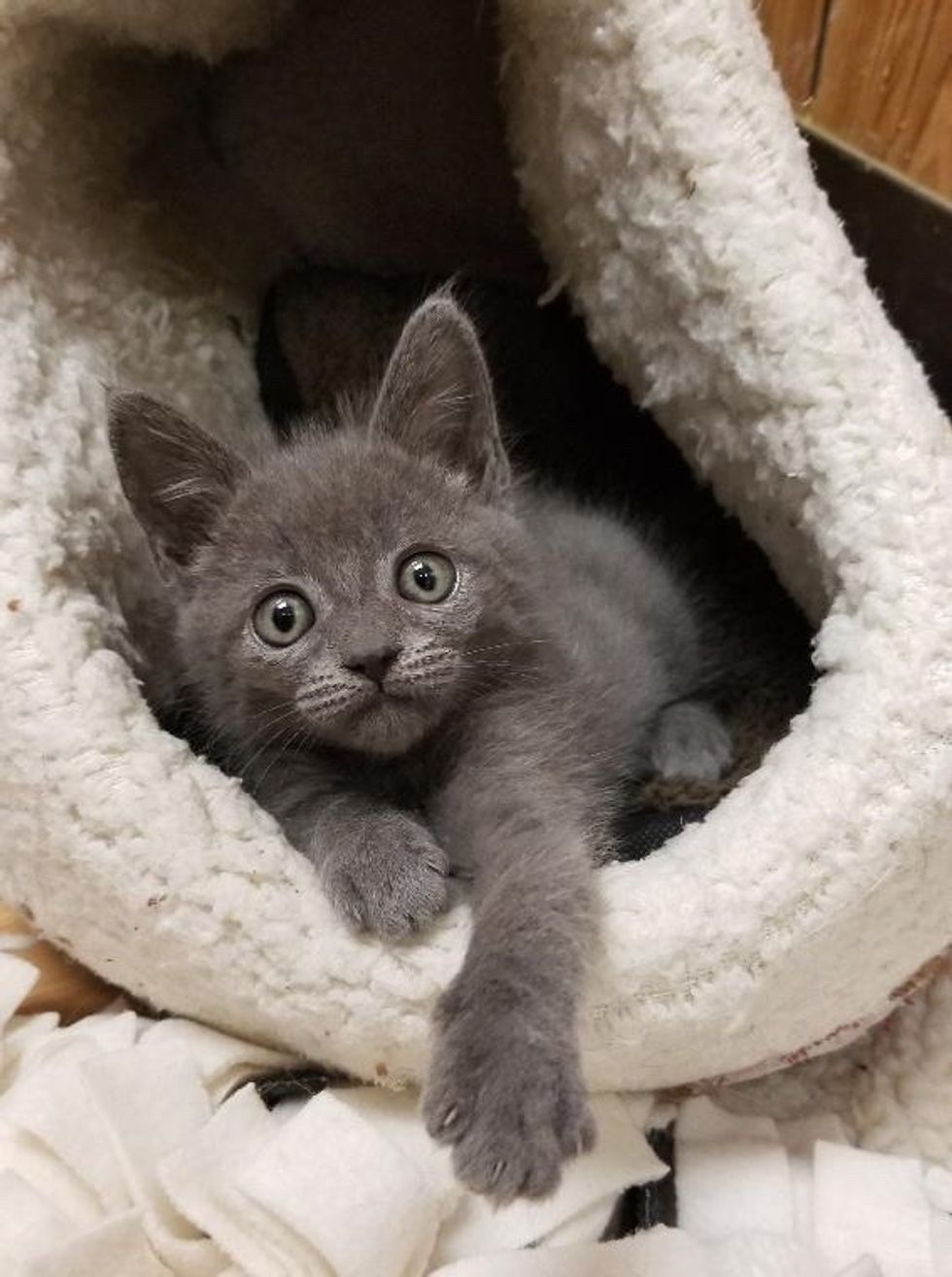 The Cat House on the Kings
The little gray kitty who was found wandering along the river, has turned into a love-bug.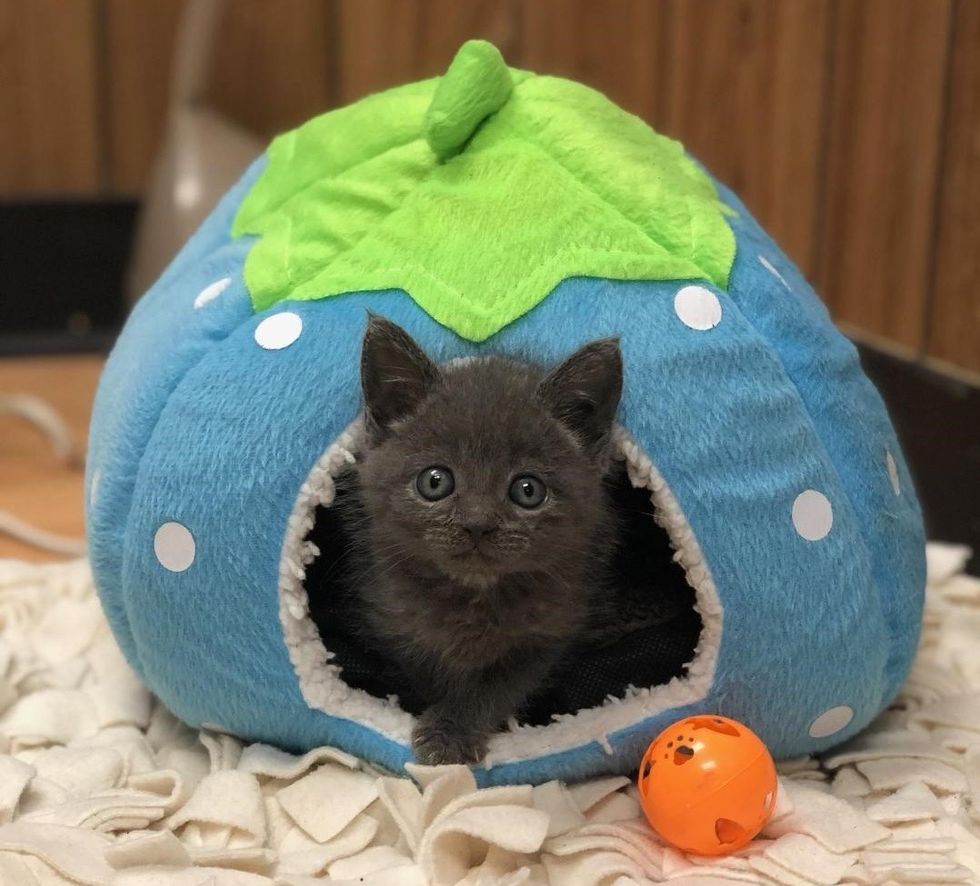 The Cat House on the Kings
Share this story with your friends. Follow The Cat House on the Kings on Facebook and Instagram. If you would like to support this rescue efforts, click here to see how you can help.
Related story: Dogs Hear Orphaned Kitten's Cries and Come Running, They Help Him Thrive
Share your feedback to help improve our site experience!